Fan Engagement For Artists. HOW? WHAT? WHY?
Fan Engagement For Artists. HOW? WHAT? WHY?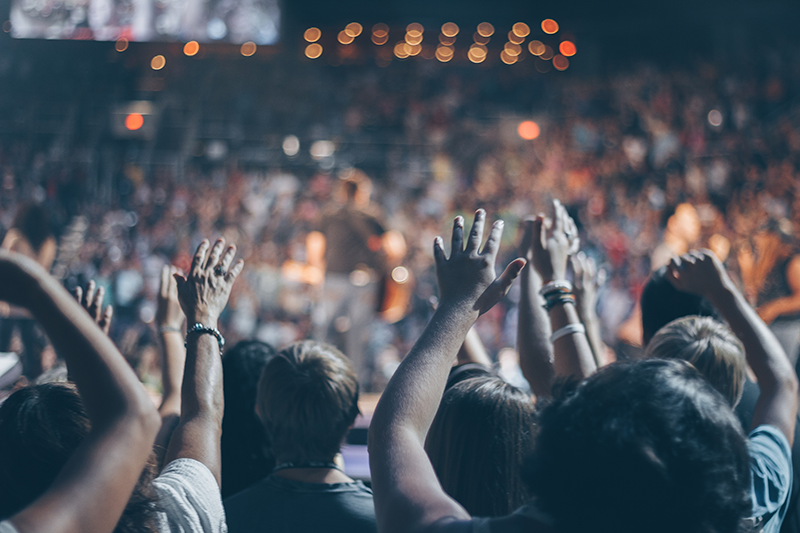 Walkmans are long gone, Spotify is basically ruling the world. What will happen to fan engagement?
The way fans consume music has changed, so should change the way artists communicate with them. As Spotify, Apple Music and other streaming platforms are on the rise and booming, the sales of CDs and vinyls are declining. Only few weeks ago, Drake's new album hit 1 billion streams in a week, mad! Sadly, this takes away one way for artists to relate to their fans. They can just scroll Spotify and find the next artist to listen to within 1 second.
Due to higher competition and the opportunities of digital world (label service, streaming and radio pitching services) many artists aren't signed to a big label, but have remained independent. Thanks to endless opportunities of the digital world, every artist has the chance to be their own manager, label, producer and promoter at the same time. In 2018, there's more and more independent artists, who have to stand up for themselves and find unique ways to share their music to new fans and listeners without the help of big labels.
SOCIAL MEDIA DOES IT ALL (OR AT LEAST, SOME OF IT)
Many artists are trying to find new ways to attract fans, but more importantly connect with them. The trend is now heading towards artists making more podcasts and vlogs (video version of a blog), because it creates more personal connection, which artists are looking for. Only 10 years ago, when a lot of artists played on the streets, fans could give instant feedback. Currently, fans, who are listening on Spotify or Apple music can do neither.
But, artists need to remember, that social channels aren't one-sided and that communication needs to result in engagement. Reward your fans for the support they give you, remember, it is pretty special that they make the effort!
Fanvestory is developing a functionality to help artists engage fans with their social media through gamification aspect, which is at the same time a fun way for fans to compete with their friends, win badges and earn some points for doing simple tasks, such as following artist's social media accounts, sharing their links and so on...and we can track its effectiveness.
OFFER EXCLUSIVITY
However, social networks do not guarantee attendance at live shows. The solution is to create a real community around your band. Social media may not always deliver the exclusivity, which your super fans most probably want. What's more memorable, than their favourite artist doing something for them which everyone may not receive.
Fanvestory is one way to keep your most dedicated fans engaged and reward them with exclusive offers, such as meet-and-greet tickets, merchandise, signed CDs, exclusive content and behind the scenes videos. Opportunities are endless if you are a creative spirit. And, as our community gathers thousands of fans from different artists, it's quite likely you will find new people who are interested in exploring your music....and what's most special - you can reward your fans with a piece from your songs. What could me more exclusive than your creations.
The thing is, who else would be more willing to share and promote your stuff than your own fans, more that, they are benefiting from it by having a percentage of your creation. Why shouldn't they be motivated to like and share your music to everyone they know. Word of mouth is still the most efficient way of marketing and works bloody well.
As far as alternative products are concerned, fans usually buy merchandise at the concerts, because they have an actual real-life experience with artists and are more likely to relate and make the connection. As your fanvestors (fans who support you through your fanvestory project) get a small percentage of your music, it results in the same effect as going to the concerts - creates closer connection with the likable artist. You can consider us as the marketing tool for your merchandise.
IN CONCLUSION
Music industry visionary believe, that the future relies in bringing the artist and fan back together in other ways besides streaming music. Independent artists, as well as signed artists, who offer exclusive content (like unreleased music or behind the scenes videos), and create interactive experiences encourage fans to become highly invested in you as an artist.
If you're an artist or a manager interested in taking your fan engagement to the next level, contact us!
References:
https://www.musicclout.com/contents/article-311-fan-engagement-for-independent-artists.aspx
https://volareo.live/blog/3-biggest-music-industry-trends-2018/