Fanvestory is an innovative platform that allows music fans to buy a piece of music and be entitled to its future royalties + support the careers of the artists they believe in. Artists share part of their future royalties with their fans and receive money up-front (which would typically take a couple of years) , while also increasing their promotional power.
Data history of different music channels combined with artists' personal earnings allow us to evaluate the ballpark of the potential long-term value of the songs. As we know, music is all about emotions and there is always going to be uncertainty involved–we simply cannot predict the exact value of the songs with an adequate accuracy. However, what we can guarantee is a fair deal in a sense that when you buy a percentage in the song's royalties, you will earn the percentage regardless of the amount. And if the song happens to go viral, it pays well for everybody involved in the deal!
Our Mission:
We are effective for the artists and fun for fans. We allow fans to buy a piece of music and be entitled to its future royalties + support the careers of the artists they believe in. We provide artists with a unique VIP communication channel with their most loyal fans and supporters, while increasing their promotional power.
Our Vision:
We want to be the #1 artist financing and fan engagement platform!
Our next plans:
We are going to launch additional projects in Estonia and in nearby markets.
We are going to automatize the process of launching new projects.
We are going to launch a secondary market where fanvestors can trade their shares.
Who is behind Fanvestory?
Fanvestory was founded by three creative people with backgrounds in the music industry, marketing and technology. We realized that although the music industry had changed a lot, there is still an undisrupted area, as the copyright-related revenues were still behind heavy locks, far away from the reach of fans. The system has essentially not changed since the end of the 19th century. So we decided to change that. To make a long story short: our aim is to allow music fans to invest in any song they like and earn long-term revenues from it.
Our team today:
Birgit Karus - CEO, corporate relations, marketing strategy
Kristjan Ulst - CTO, technology expert, operational strategy
Juko-Mart Kõlar - CVO, industry expert, business strategy
Artur Salus - back-end developer
Meeri Lille - sales strategist
Heidi Pähn - designer
Uku Suviste - music industry advisor and co-founder, artist
Tanel Padar - music industry advisor, artist
Eesti keeles:
Fanvestory pakub muusikateoste autoritele võimalust kaasata fännidelt raha loomingu edendamiseks, võimaldades fännidel saada osa teose kasutamisest tekkivatest tuludest. Lisaks finantseeringule toimib platvorm tugevat fännisidet loova turunduskanalina. Artisti toetamise eest pakume inimestele erinevalt tavalistest ühisrahastuse platvormidest võimalust loo edu korral teenida ka reaalset rahalist kasu.
Idee sündis kolmel asutajal Birgit Karusel, Uku Suvistel ja Juko-Mart Kõlaril kohtudes 2016. aasta Tallinn Music Week raames toimunud Music Estonia ja DIGIX loomeinkubaatori korraldatud muusikateemalisel hackathonil, mis ühtlasi Fanvestory ideega ära võideti. Tänaseks on igapäevaselt tegevad asutajad Birgit Karus (CEO), Juko-Mart Kõlar (CVO) ja Kristjan Ulst (CTO). Fanvestory esialgne nimetus oli Music Wall Street, mis oli inspireeritud Wall Streeti Hundi filmi ja muusikatööstuse äriideede võistlusest. Tänaseks on Fanvestory läbinud juhtiva ärikiirendi Startup Wise Guys ja valmis sisenema Skandinaavia ja Baltikumi turgudele.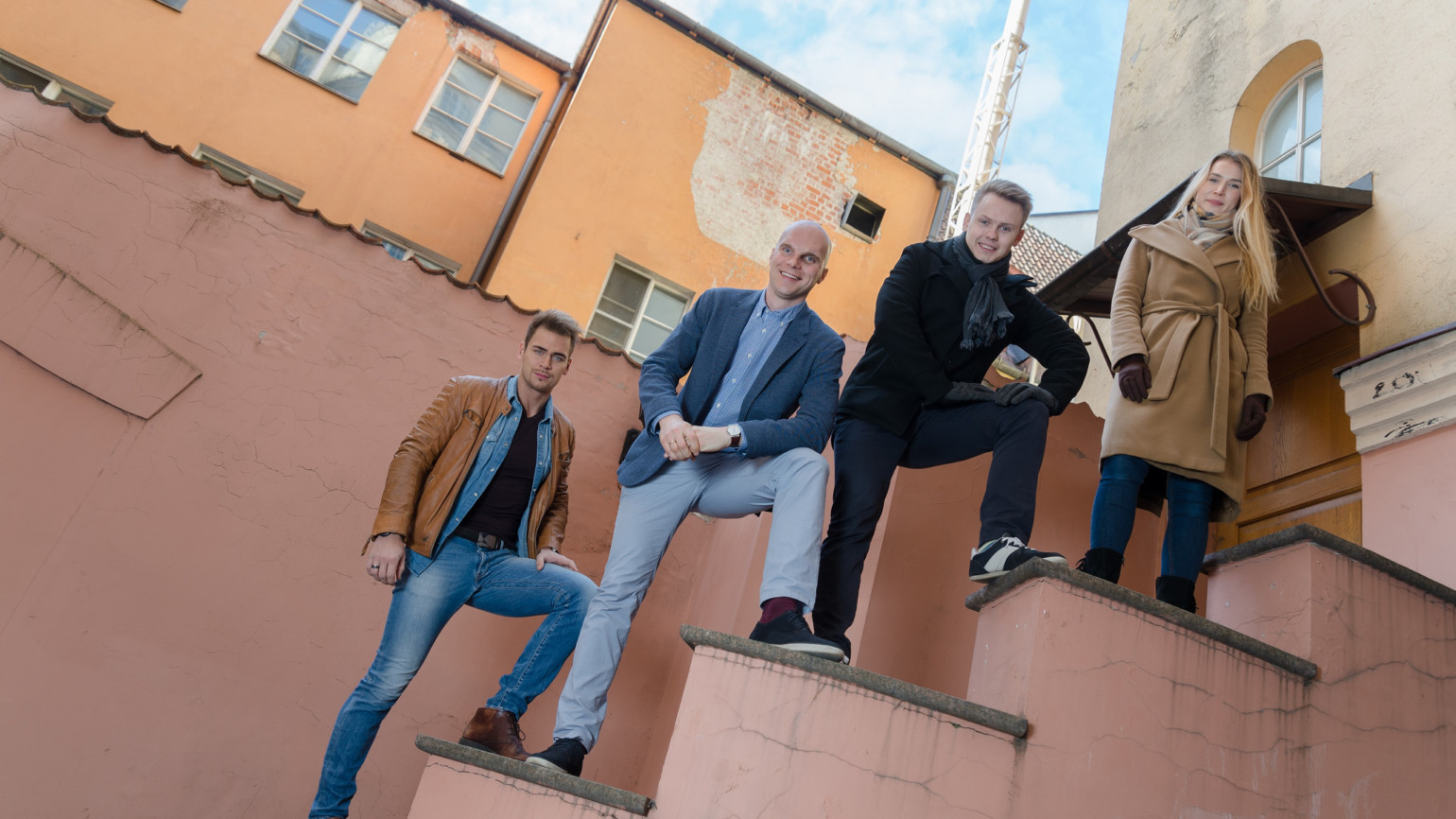 Photo: Tanel Meos, Geenius.ee