Hyperloop: next stop - September
Hyperloop: next stop - September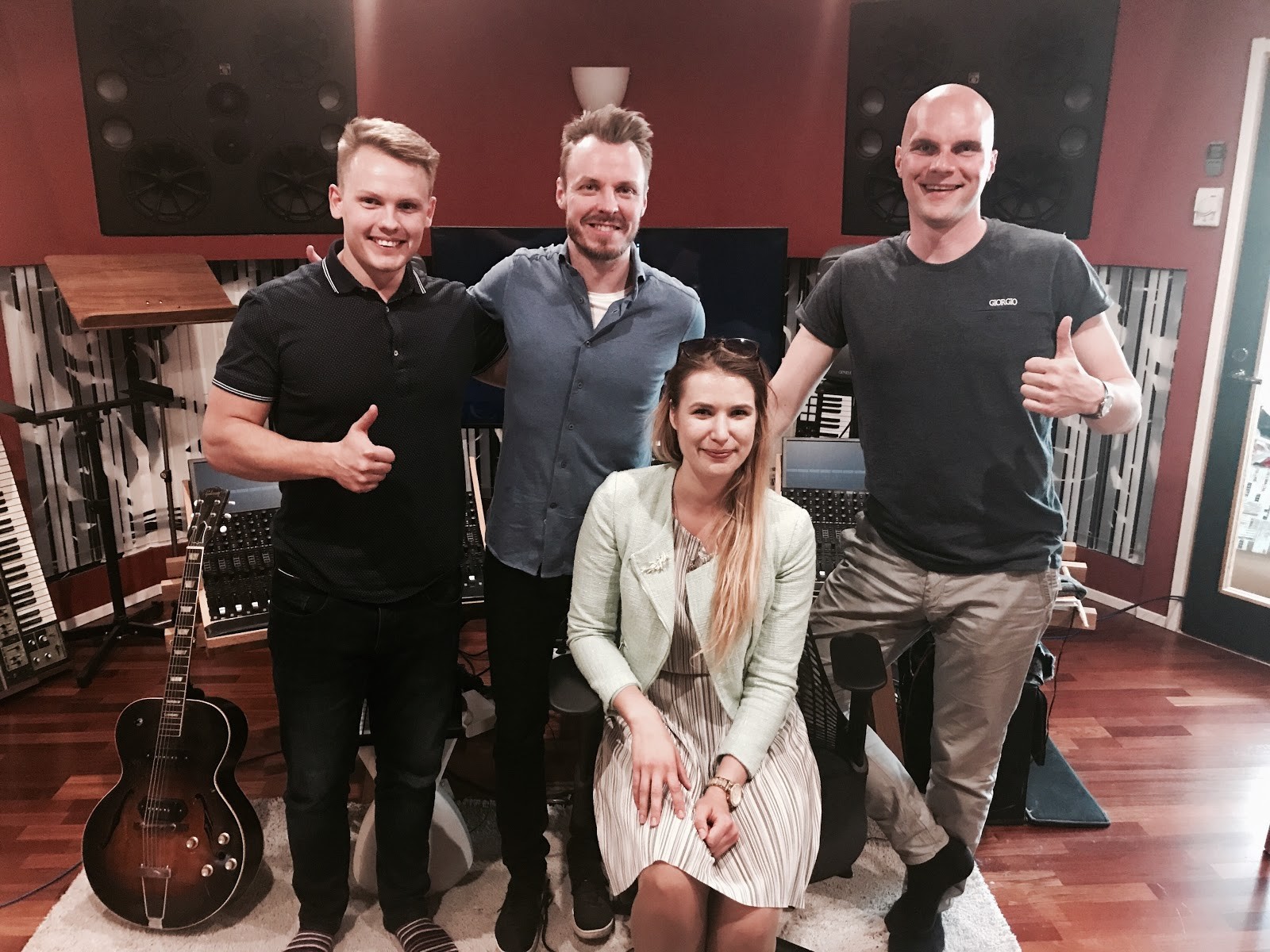 Time goes by so fast! It has been 3 months since we joined Startup Wise Guys accelerator and 2 months from the launch of our first project.
What did we do in May?
Launch of the new song by Tommy Cash
Have you checked his schedule this summer? This is crazy! Thumbs up! :)
09.06 Finland, Helsinki Sideways Festival
15.06 Spain, Barcelona Sonar Festival (SonarHall)
16.06 Netherlands, Tilburg Best Kept Secret (Stage 5) 22.06 Estonia Pühajärve Festival ...
23.06 England, Glastonbury Festival (The Blues Stage)
24.06 France Marseille Marsatac (Second Stage)
30.06 France Marmande Garorock (Trec Stage)
01.07 Denmark, Roskilde (Arena stage)
07.07 Slovakia, Trencin Pohoda Festival (SLSP Arena)
08.07 Estonia, Tallinn Õllesummer (Main stage)
14.07 Romania, Transylvania Electric Castle (Second stage)
15.07 Mägede Hääl, Estonia, Ida-Virumaa
21.07 Estonia Valgeranna Festival
22.07 Austria, Wiesen Out of the woods Festival (Second stage)
29.07 Lithuania Galapagai Festival
12.08 Estonia Estonian Hip Hop Festival (Main stage)
18.08 Germany, Hamburg MS Dockville (Maschinenraum Stage)
19.08 Netherlands, Biddinghuizen Lowlands (X-Ray stage)
25.08 France Lyon Festival Woodstower
08.09 France Plessé Festival Tribus Dailleurs (Alpha Stage)
PS! He's going to make a video for our song, so be alert… Tommy might need you to participate in it!
Startup Wise Guys
The accelerator program has helped us a lot! Thank you Wise Guys team!!!! :)
We understand that doing a startup is anything but a regular business: you just have to jump over the cliff and learn to fly before crashing… We also understood that we we are adrenaline junkies! Our CEO got to taste the feeling of a rock star. She had to perform on stage in front of 300+ people. It was a cool day and worth remembering. The people there were just so inspiring and awesome!
We got our first investment
Good news! We didn't end up in the streets or starve :D Hahhaa… ok, actually it wasn't funny to work full time with no salary or any income since February. But this is how much we believe in what we do! Now we have an awesome team of investors, who support and mentor us. Some of them are quite known in the international music scene, but this is a story for the next blog post…
Negotiations with Finland
As our investors (3 of them) are from Finland, we already started working on getting settled in there, too. We are glad to have our country manager there and we are going to Helsinki on June 5th and 6th to start negotiations with local artists and become a member in Teosto and Gramex.
Thanks to Music Estonia! We had a short trip to Helsinki on May 24th, where we introduced our idea to potential partners from Finland and Japan. Then we visited our investor Jukka Immonen, a musician, record producer, composer and one of the founders of Fried Music, one of the biggest recording studios in Finland. 800 m2, 2 floors, 12 studios and countless number of awards! We are truly blessed to work with them!
We managed to launch two projects in one month!
Mahavok agreed to test us, how fanvestors connect with the opportunity to get free stuff like concert tickets in addition to possibility to earn long term revenue. Well now we know that those things matter! We all dream to be VIP for the VIP (very important persons for the artists).
Ajujaht is finally over!
Ajujaht was the business compertition that pushed us so far and launch our first project so fast. Thank you for helping us that far! We ended up in TOP7 and we won special price and free office in Lift99 for 3 months starting from July. It was just what the doctor ordered! :)
SUMMER- VACATION? HELL NO!
We will be out of office and working in creative enviroment, but you can't stop if you do something you love! Our summer is going to be mostly concentrated on the business development (evaluation models, process automation, partnerships, emerging new markets) and preparing the sales pipeline for autumn. We'll make Fanvestory bigger and better. Summer is our next 3 months of progress. Imagine, what we did in last 3 months, so be aware for next 3! We can tell for sure, that from September/October, we will be operating in Finland, too.
PS! Write us if you have any cool ideas or suggestions!