Põhja-Tallinn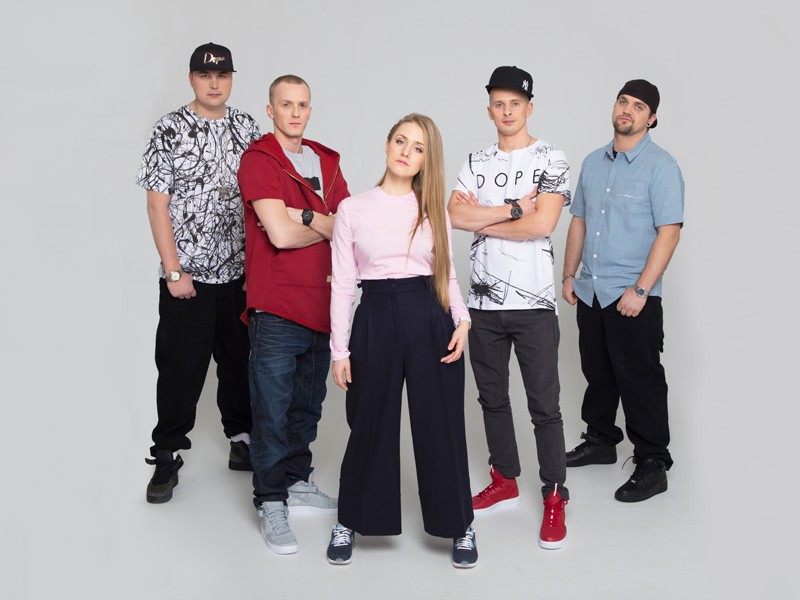 Põhja-Tallinn is among the top hip-hop artists in Estonia. The group was formed in 2007 and has received many music awards since then, including the best debute album in Estonia (2013), the best band in Estonia (2013), the best hip-hop artist in Estonia (2013, 2014), among others. They have released 3 official albums and 14 singles so far.

Now you have a unique opportunity to buy a piece of the future royalties of a new song "Alati olemas", which was launched only two weeks ago and has already gained over 120,000 views in YouTube.

Disclaimer:
Fanvestory cannot guarantee that the total earnings of the song in the next 10 years are going to be at least 14,500€. They might be significantly more or significantly less. To get an idea of the ballpark, how much songs can be worth, please read our recent blog post "How much is a song worth?". However, Fanvestory guarantees that when you buy a piece of the the song's future royalties, you will receive the same percentage of revenues.

Here's why we think you might be interested:
1. Põhja-Tallinn has outstanding digital channels stats (take a closer look under "Statistics" section): YouTube channel has over 18 million views, more than 20,000 Facebook followers, over 11,000 monthly listeners in Spotify, etc.
2. Põhja-Tallinn is among the top earning Estonian artists in the digital channels (iTunes, Spotify, YouTube). Here are some examples that cover only YouTube-related revenues: "Meil on aega veel" (2.9 million views, has earned between 1500-11700€), "Lähen ja tulen" (2.4 million views, has earned between 1200-9500€). The range fluctuates this much, as many factors come into play when calculating a CPM (cost per thousand impressions).
3. "Meil on aega veel" earned 1305€ from Estonian Authors' Society (EAS) only in 2016: remember, it's the 6th year since the release! "Eiolemulolla" earned 1316€ from EAS and it's the third year since the release.
4. You will get a unique opportunity to participate in the studio listening party in Autumn 2017, where you can select the songs to the next album with the artist.
What is offered:
33.00% of the project's revenues
Users can buy:
0.069% - 1%
Revenue sources:

Concerts

Radio

Streaming

Television

Sync

Earning period:
10 years
More info:
Read FAQ
Artist statistics:
| | | |
| --- | --- | --- |
| | Youtube plays | 18M |
| | Youtube subscribers | 26k |
| | Soundcloud plays | 1.4k |
| | Facebook likes | 20k |
| | Instagram followers | 3.6k |
#Update Võitjad: Katrin Saar, Rein, Marju R, Alan Raudmäe, Pauliine, Marita Koppel, Jaan Jänesemäe, Britt, Villu Ingalt, Andre Veskilt.

Sisse pääseb Fanvestory kontosse sisselogituna ja soetatud osaluse ettenäitamisel.
Supporters (111)

Arto Neeme

69€

Laura Pajussaar

12€

Inga

29€

Car Broker OÜ

50€

Mart Mere

145€

Triin

10€

Mikk

40€

Ergo V

40€

Taavi Oad

10€